Rooms498 in partnership with Gloria Maris Restaurant.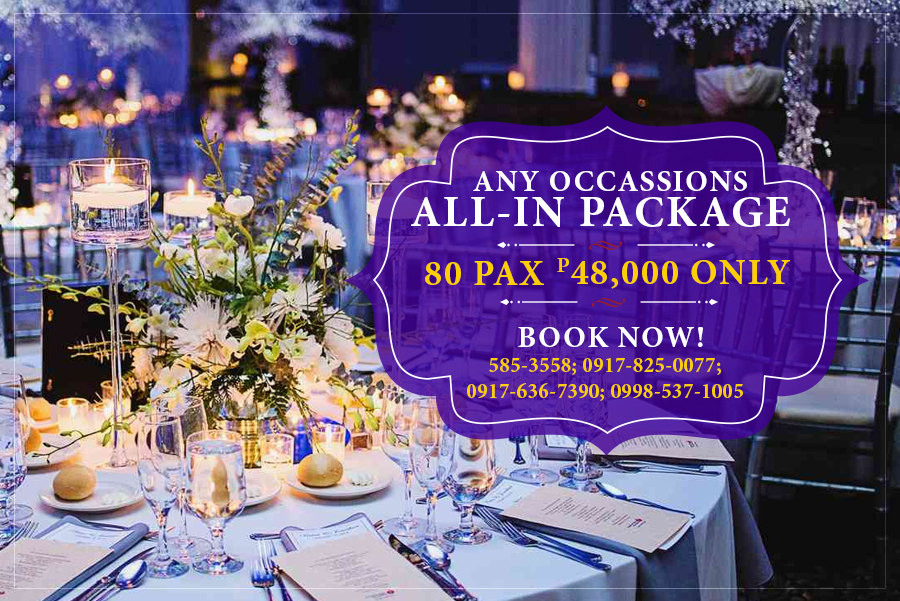 4 kinds of Dimsum Stemed and Fried for only P550 Unli Iced Tea
Steamed Dimsum P 550 Unli Iced Tea ( *Regular Price 662) - Hakaw - GM Siomai - GM Dumpling - Japanese Siomai Fried Dimsum P 550 Unli Iced Tea (*Regular Price 682) - Shrimp Ball - Fried Prawn dumpling - Chicken Spring Roll - Veggie Spring Roll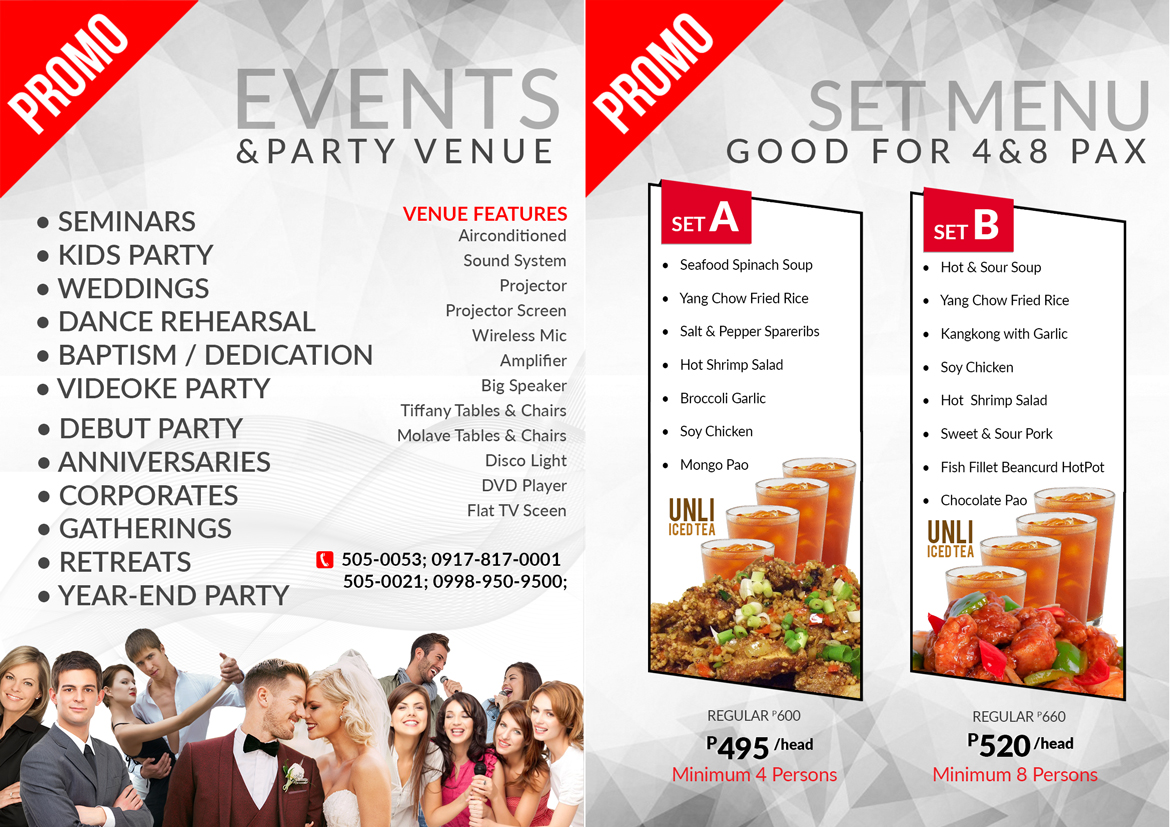 Events and Party Venue
Gloria Maris Cater any type of Events - Seminar - Kids Party - Wedding - Dance Rehearsal - Baptismal , dedication - Videoke Party - Debut Party - Anniversaries -Corporates -Gatherings -Retreats -Year End Party
Company Packed Meal & Corporate Rice Meal
*Grilled Favourites *Chinese Favourites (Choice of ) Lechon Kawali, Pork Liempo, Pure Chicken Embutido, Pork Chop, Chinese Kikiam. plus Pansit Canton, Fried Rice, Mango Pao & GM Iced tea. (Choice of ) Soy Chicken, White Chicken, Pork Asado, Minced Duck, Salt 'n Pepper Chicken, Sweet sour Pork. Plus Salted Pepper Tofu, Fried Rice, Pancit Canton , Buchi& Gm Iced Tea.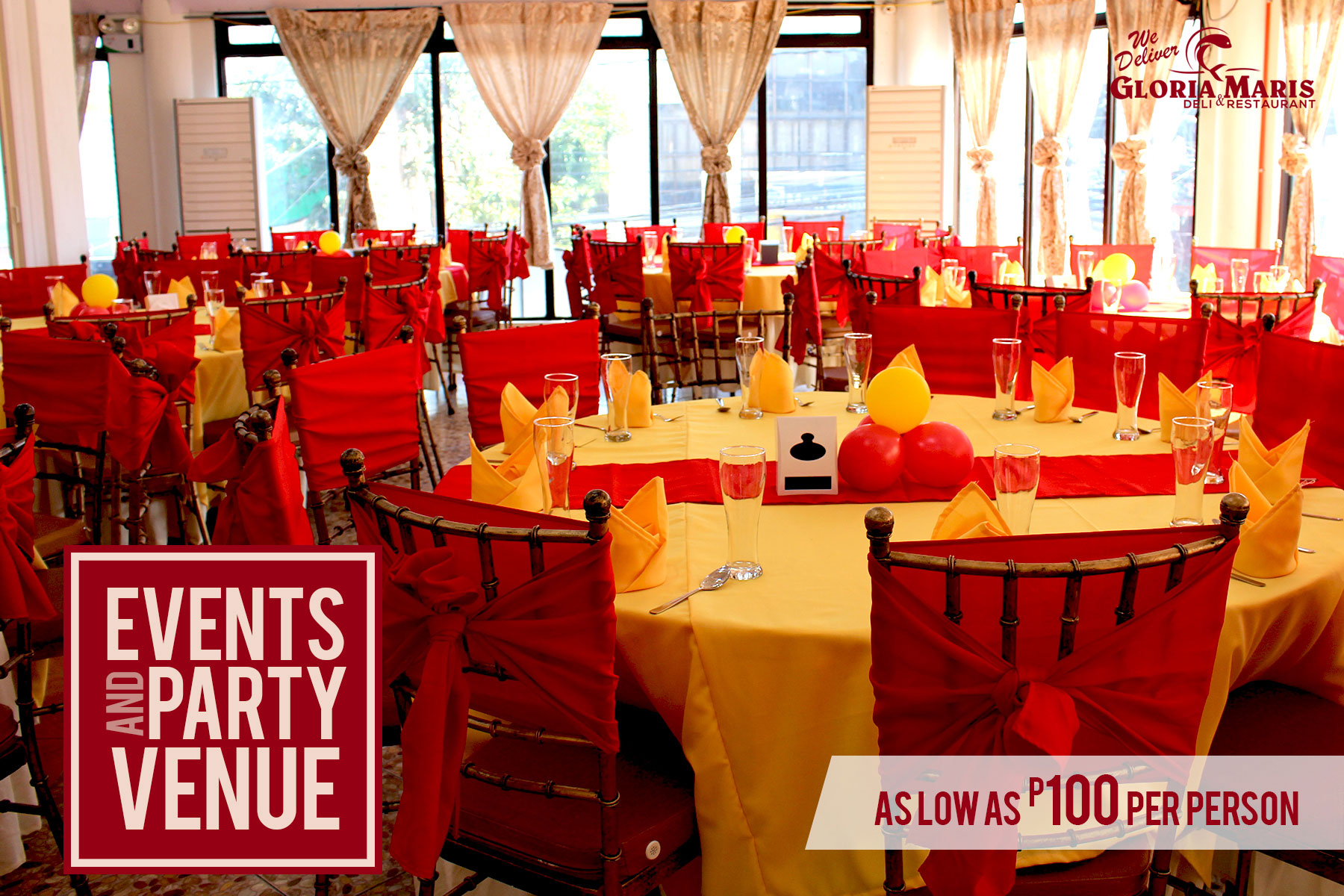 Hot Pot Shabu-Shabu P 225 Bilao Special P 199
Hot pot P 225 - Beef - Fish - Chicken - Seafood - Vegetarian Bilao Special P 199 -Lumpiang Shanghai -Pansit
Xiao long Pao P 148 Pecking Duck 2 Way P 1600 (Regular Price P 3000)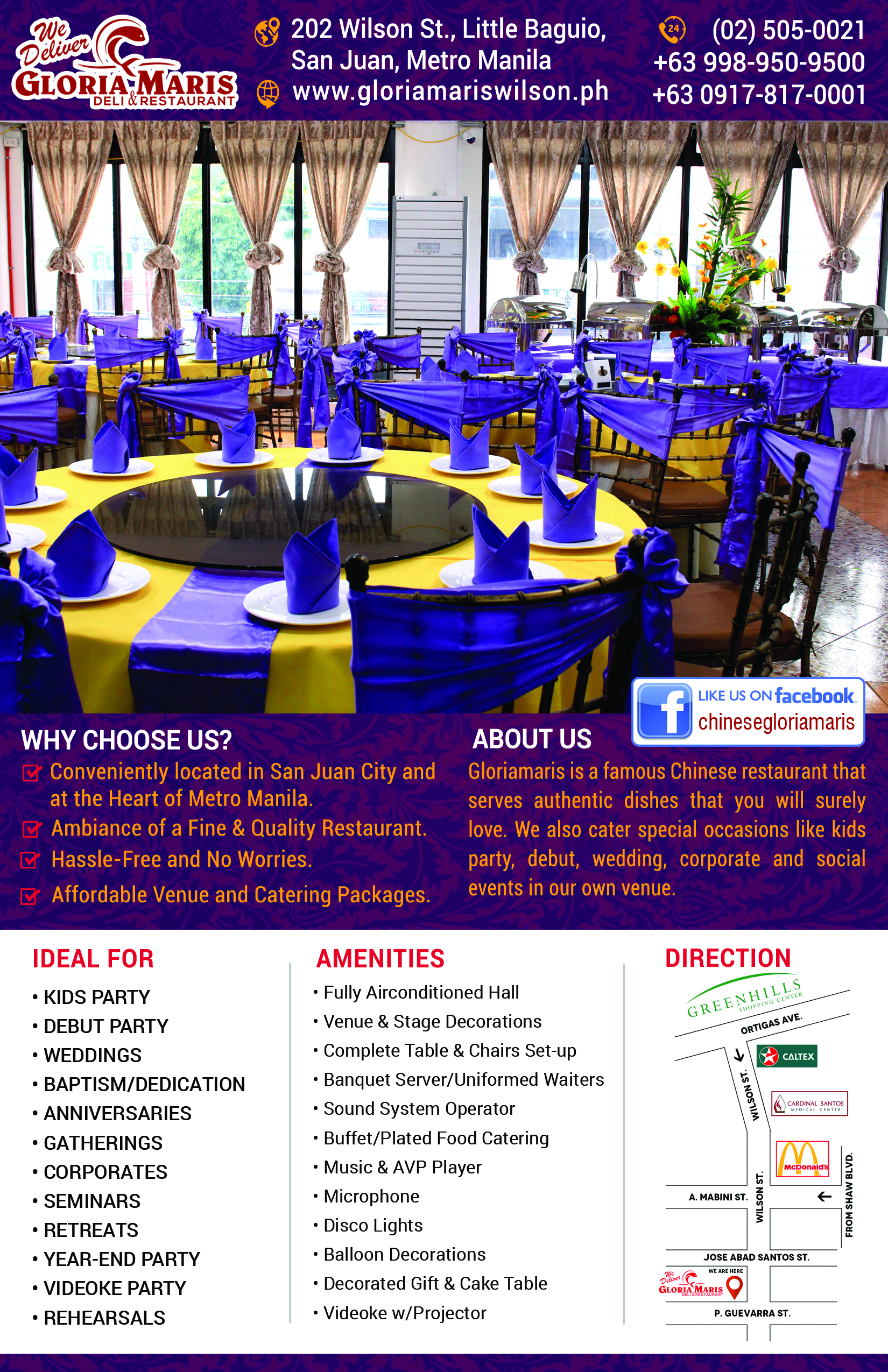 Party Venue * Birthday Party | Children's Birthday Party * Party Venue | Party Room | Party Packages | Party Events * Events Room | Event Venue | Event Space | Events Place * Celebrations and Events | Celebrations Room | Celebrations Venue * Debut Party Venue | Stag Party Venue * Reunions | Batch Gatherings | Celebrations and Events * Balikbayan Gatherings | Balikbayan Party | Barkada Gatherings Christmas Party Venue * Christmas Party Events | Christmas Event Venue | Pasko Venue | Christmas Party Venue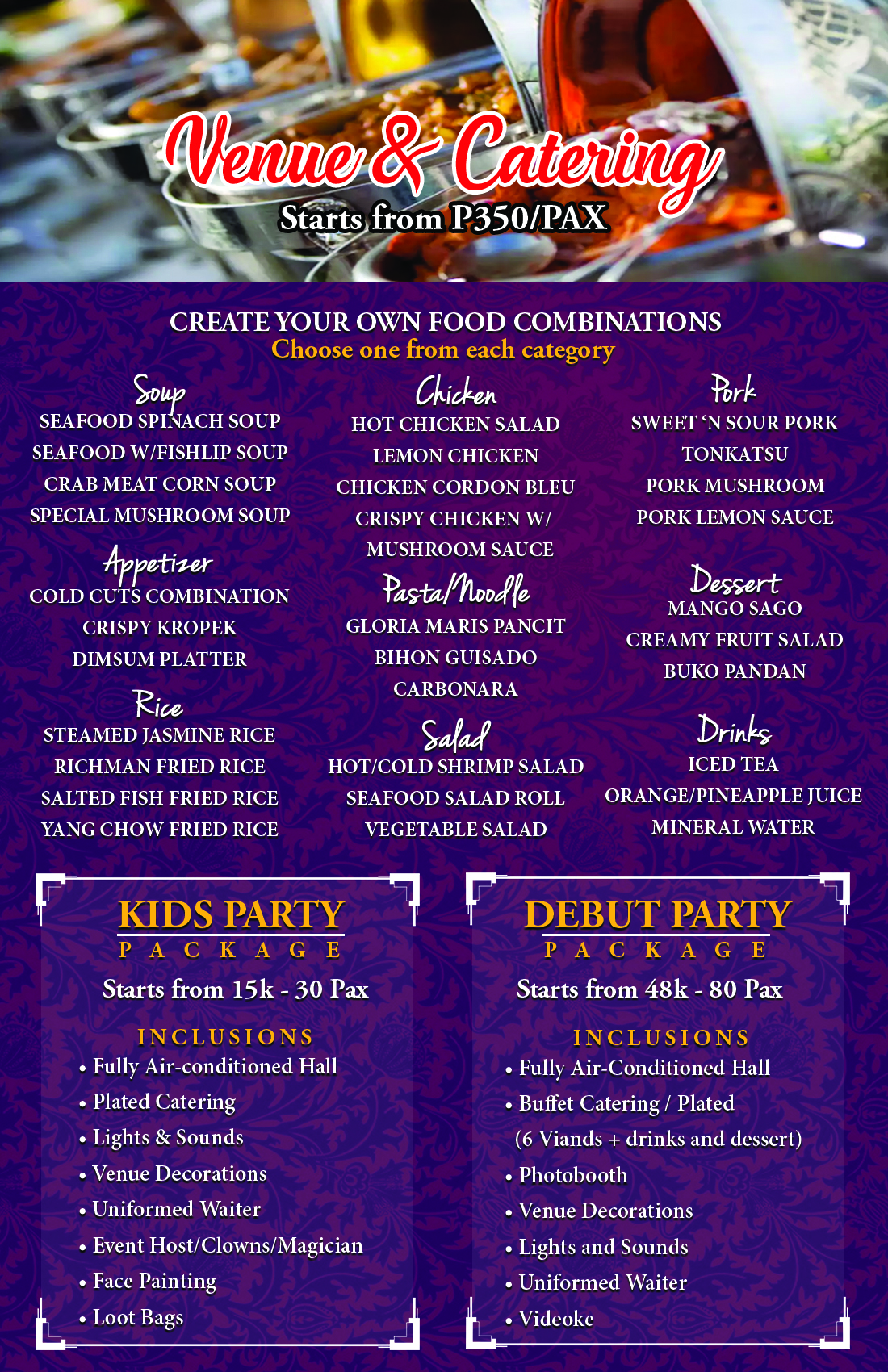 Seminar Room * Seminar Room | Seminar Meeting Room | Seminar Training Rooms * Training Room | Training Facility * Workshops | Seminars & Workshops | Review Center * Meeting Room | Meeting Space | Meeting Room Facilities | Meeting Venue * Corporate Room Rentals | Corporate Function Space | Corporate Events * Conference Room | Conference Hall | Conference Facilities * Conference Function Space Hall | Plenary Sessions | Convention Space * Corporate Room Rentals Social Events & Banquet Hall * Reception Hall | Banquet Hall | Wedding Venue | Baptismal * Social Event | Social Events Hall | Fellowship Location | Fellowship and Retreat House * Dance and Fitness Studio Rental Function Rooms * Function Room | Hotel Function Rooms | Function Space | Function Hall * Room Rentals | Rooms for Rent | Transient Rooms * Seminar Rooms | Meeting Rooms | Function Rooms | Training Rooms * Overnight Party | Videoke Party | Videoke Overnight | Debut Party | Stag Party