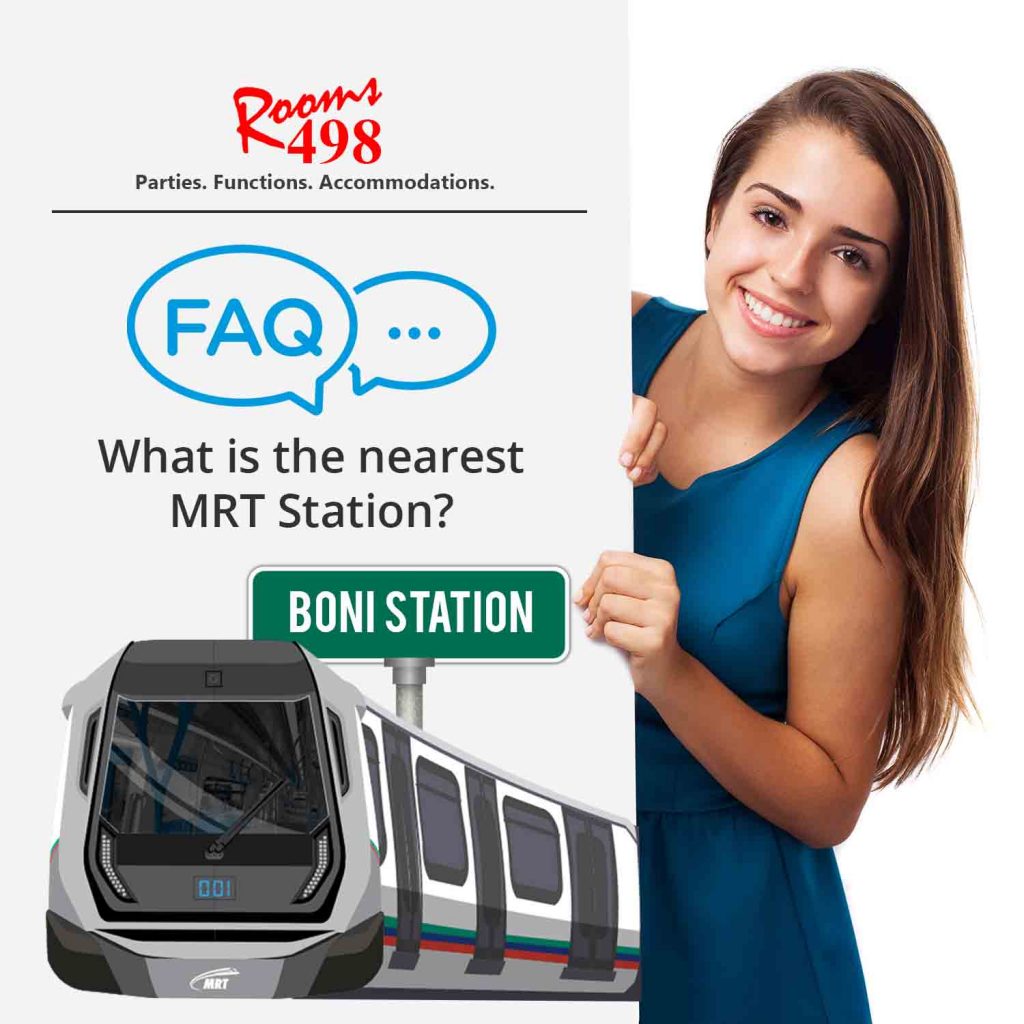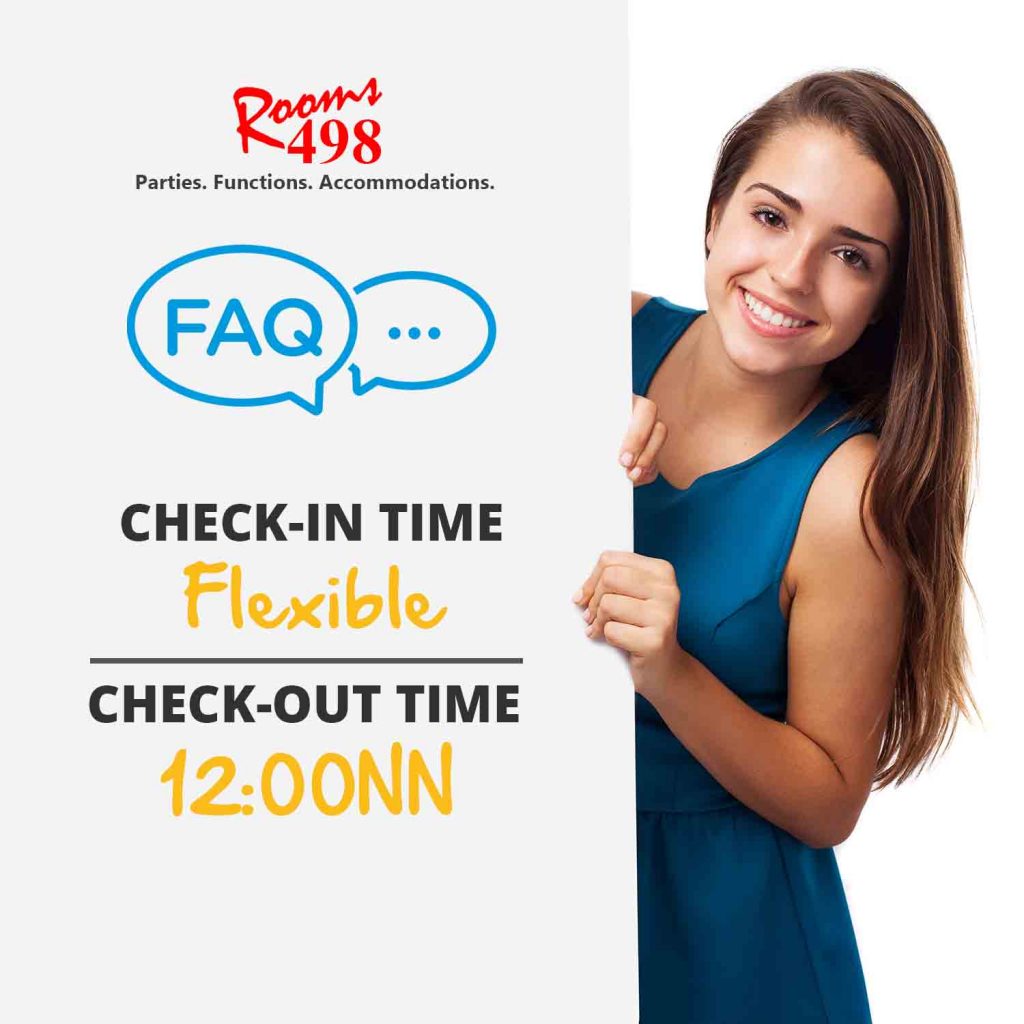 General Questions
What is Rooms498
Can I reserve a room or request rate quote via email?
What is the best price guarantee?
What is the daily rate?
How can I contact your hotel?
How to get flyers/brochures?
What is Rooms498?
Rooms498, developed by SM&K Corporation, started as a simple daily and monthly transient room rentals facility in Mandaluyong City, Metro Manila. It soon grew into a one-stop location for all party, function and accommodation room requirements. our services cover all sorts of room rentals with various sizes and capacity. Rooms498 boasts of a magnificent banquet hall which brings you to a totally different world in the midst of a busy city street. With a seating capacity of up to 350 people, the Grandeur Hall is perfect party and events venue for grand celebrations and important memorable occasions in Mandaluyong, near Makati, Manila and Pasig. For more exclusive and intimate occasions, our multi-purpose function rooms are preferred for more modest celebrations. Recent partnership w/ Gloria Maris – Wilson St., San Juan branch – allow us to deliver complete packages with unbelievable low prices. The Grandeur Hall and the Emerald Room in our events place make the city of Mandaluyong a great location for weddings, receptions, debut parties, awarding ceremonies and other memorable occasions. Smaller groups with mini-celebrations find their way to our one-of-a-kind karaoke (videoke) rooms w/ private washrooms that allows non-stop singing of up to 12-hours of fun. Our in-house kitchen and convenience store which is open 24-hours ensures that food, drinks and most basic requirements of our clients and guests are met every time. Our mirrored-wall studio rooms are perfect for dance rehearsals, fitness activities, modeling workshops and other similar functions. On top of it all, our overnight accommodations provide a comfortable stay for travelers and out-of-town guests. With various sizes and types – ranging from petite air-condition rooms to spacious deluxe rooms – Rooms498 is certainly you preferable choice for traveling convenience and accessibility in the metro.
How can I book in Rooms498?
Rooms498 offers various booking options. You can book directly in our building which is available from Monday to Sunday in any time, you can contact us anytime directly via Telephone, Email or Facebook.
What is the daily rate?
Room rates and availability is displayed on our website, rooms498.com.
How to get flyers / brochures?
If you wish to read our hotel information at home in a printed version, you can get our hotel flyer and brochures online or you can contact our service center under inquiry@rooms498.com
What is the price guarantee?
We guarantee that when you book in Rooms498 you'll always get the best available online room price.
How can I contact Rooms498?
You can reach the hotel front desk or staff by calling the number below or by visiting our contact page. Landline: 02 8 585-3558  / 02 8 405-0824 / 02 7 505-7000 | Cellphone Number: Smart: 0998-992-1988 / 0919-991-7390 / Globe: 0917-823-5533 / 0917-825-0077
What should I do if I lost of forgot something in my room?
Please contact the hotel directly. Our rooms will be cleaned daily so that your item probably has been found by our housekeeping team.
About Hotel
What is the Cancellation Policy?
Your booking -refundable. If is non-refundable. If you choose to cancel your booking, or in the case of a no-show, you will still be charged the full cost of your booking.
Is the Receptionist always open?
The receptionist is open from 8am to 12mn.
How can I change or Cancel my Reservation?
For any changes on you reservation, for example extra nights, please contact directly the service center or the hotel. Or if you cancel reservation, we are strictly not refund the amount you paid.
Is Parking available at Rooms498?
Rooms498 have sufficient parking spaces. Most hotel also have a garage (partly with costs), where your car can safely be stored overnight. Sometimes, there are also parking spaces free of charge outside of Rooms498.
Can I Book two room with different Occupancy?
No, unfortunately this is not possible at the moment. You will have to make two separate bookings or contact the Rooms498 directly.